3 Signs You Need To See a Dentist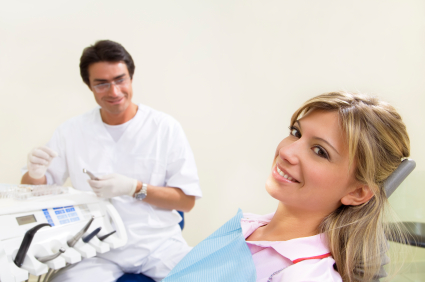 It's not always easy to tell when you need to see a dentist. Many people try to self-diagnose and treat dental problems at home, but this can often lead to more problems in the future. Here, we will discuss three signs you need to see a dentist as soon as possible!


Bleeding Gums

Gums may bleed for many reasons, like brushing too hard, using a hard-bristled toothbrush, or gum disease. If the bleeding continues, it is best to consult a dentist. A dentist will use tools like a scaler to clean the tartar and bacteria from your teeth and gums. It will help to prevent gum disease and other infections.


Toothache

Toothache happens when the nerves in your tooth are exposed. If you have a severe toothache or pain, you must see a dentist as soon as possible. There may be various reasons for toothache, like a cavity, infection, or an abscess. Cavities happen when the tooth decays, and the bacteria enters the pulp of your tooth. An infection in your tooth can happen when you have gum disease. And an abscess is a pus-filled sac that forms at the end of your tooth. If you have any of these conditions, you must see a dentist.


Bad Breath

There are many reasons for bad breath. For example, you may have just eaten some garlic or onion. But if your bad breath is persistent, gum disease could be a sign. Gum disease occurs when plaque and tartar build up on your teeth. It can cause your gums to become inflamed and bleed easily. A dentist will be able to help you treat gum disease and get your bad breath under control.

Our dentist's office offers a full range of services to keep your smile healthy and bright. Our dentists are experienced in preventive, restorative, and cosmetic dentistry and can help you achieve optimal oral health. Schedule an appointment today for the best treatments.