Professional Teeth Whitening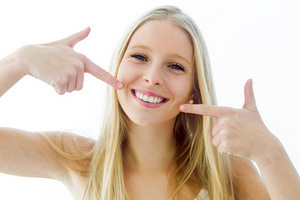 Professional teeth whitening entails efficient, safe, and effective procedures to brighten your smile. Most people have opted for professional teeth whitening as it produces desired results within a shorter time. What does professional teeth whitening entail? You might want to consider cost, effectiveness, and lifestyle habits before deciding on the major forms of teeth whitening procedures.


Professional Whitening Methods

Hydrogen peroxide and carbamide peroxide are renowned professional whitening products. The said products consist of oxygen molecules that weaken tooth stains on a molecular level, unlike whitening toothpaste, which uses abrasive agents to remove the surface stains mechanically.

Gladly, our dentists can isolate the teeth in question for proper whitening; hence we incorporate a high concentration of hydrogen peroxide. While the implications of peroxide's contact with patients' gum are disastrous, we take caution and use a special rubber dam for protection.


In-Office Whitening

This is the best alternative to home whitening procedures as a professional dentist carries out the whole project. Here, the bleaching agents are more concentrated than at-home kits.

Our dentists will leave the concentration for about 15-30 minutes for better results, and the whole procedure takes no more than two hours. Two major treatments can be performed depending on the patient's needs and preferences. Either a high concentration of hydrogen peroxide gel applied by a syringe or a hydrogen peroxide combined with a high-intensity light applied by a laser device that sits directly outside your mouth.


Offering Care

Once done with the tooth whitening procedures, maintain a healthy lifestyle to minimize the risks of developing temporary sensitivity. Regularly brushing your teeth, flossing, and daily rinsing will go a long way in maintaining the whitening results.

Additionally, contact our dentists for close monitoring of the results. Worthy to note is the bleaching effect on yellow and brown teeth. In most cases, bleach agents work on yellow teeth and are considered less effective for people with brown teeth. Contact our offices and schedule your consultation with us for more information on whether teeth whitening procedures are worth your time and money.