How to Budget For Dental Care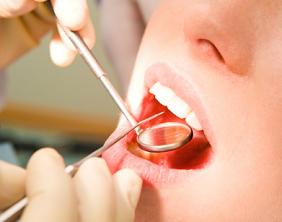 Being proactive is the first budgeting rule. Your teeth will degrade more quickly and more expensively the longer you put off seeking out good dental care. So, if you want to relieve some financial pressure, schedule an appointment with our dentist.


Prevent issues before they arise

Plan to visit the dentist frequently. At most, a few hundred dollars per visit, these routine checkups could prevent you from needing thousands of dollars in therapy procedures in the future. The dentist will check your mouth and teeth at a routine visit to ensure everything is in good condition. To remove the tartar and plaque that significantly contribute to gum diseases, he or she will scale and polish your teeth. Therefore, you can eliminate dental complications at their earlier stages comfortably.


Verify your dental insurance coverage

Verify whether the insurance provider you use offers dental coverage. Before purchasing health insurance, it is wise to check the fine details because not all companies provide insurance coverage for dental conditions. If you have insurance, get the specifics of your coverage plan and find out what is and is not covered. Most insurance policies pay for both commonplace visits and treatment procedures; some even pay for aesthetic operations. Check to see whether there exist any annual deductibles associated with the plan. Therefore, consider all insurance charges before evaluating dental procedures' expenses.


Determine the cost of dental care

Even if you have insurance, you should prepare a budget as you will be responsible for some of the charges. Call our dentist and inquire about all the standard procedures and the ones you will likely utilize. For example, you may wish to inquire about the cost of routine cleaning and X-rays. Call us today to inquire about the dental procedures' cost and get additional information on how to budget for dental care.