Can Invisalign Fix an Overbite?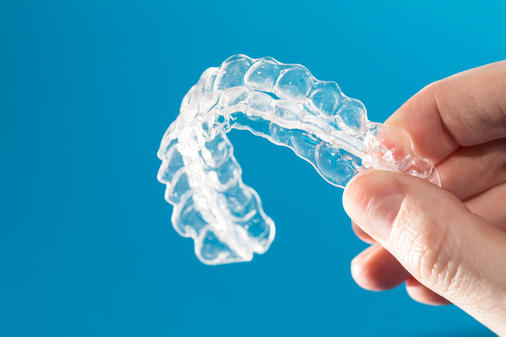 Invisalign has become popular over the years. They are a great alternative for people who do not want to wear braces. It doesn't come as a surprise that most people prefer Invisalign over braces. This is because of their clear look since they don't have any kind of metal or wires, additionally, you can easily take them on and off. Regardless of their many advantages and popularity, the question remains: can Invisalign fix an overbite?


Do Invisalign Fix Overbites?

Yes, Invisalign can fix overbites. However, it is vital to state that they are typically used to fix moderate overbites. Your dentist will scan your teeth and they will make a custom-made Invisalign for you. Thereafter, your dentist will switch out these Invisalign for new ones every week or every two weeks. Each time the dentist changes the Invisalign, it will differ slightly from the one before. Each new tray will subtly add the amount of force to your teeth. Increasing the force will very slowly move the teeth into alignment.


How Long Is the Process?

The length of the treatment process can last from 6 months up to two years. However, the length of the treatment will depend on the severity of the overbite. It is also important to state that you should take Invisalign out when eating and when brushing your teeth. However, if you take them out for more than two hours a day, then you will probably have to wear them for an even longer period.

Age also plays a key role in how long the treatment process will take. For younger people, the jaw will adapt easily to movement. This means that the process may take a shorter time. Adults' jaws are less malleable to move because they are already fully formed. However, this does not mean that Invisalign won't work for adults, they will work, but the treatment process will take a longer duration.

While Invisalign is a great treatment option for overbites, it is best to consult with your dentist. Your dentist will gauge the severity of your case and offer the best treatment option for you.