The Connection Between Diabetes and Dental Health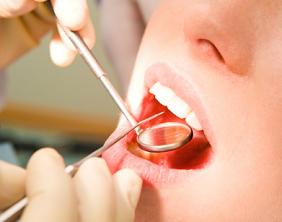 Parents are especially concerned about their children's health when it comes to chronic illnesses like diabetes. Did you realize, though, that diabetes can also be bad for your child's oral health? In addition to discussing how diabetes affects children's oral health, this blog post offers advice on how to keep their mouths in good condition.


Understanding the Connection Between Diabetes and Dental Health:

The body's capacity to control blood sugar levels is impacted by diabetes. High blood sugar levels could result from this, which could harm blood vessels throughout the body. including those in the mouth. Blood sugar levels that are elevated can encourage bacterial development in the mouth, raising the risk of gum disease and tooth decay.


Symptoms of Poor Dental Health in Children with Diabetes:

Children with diabetes may be more prone to developing gum disease and tooth decay because of higher blood sugar levels. In children with diabetes, gum bleeding, persistent bad breath, and tooth sensitivity are indications of poor oral health. Gum bleeding, recurrent bad breath, and tooth sensitivity are signs of poor oral health in kids with diabetes. These signs shouldn't be disregarded because, if untreated, they can develop into more severe dental issues.


Conclusion

In conclusion, it's crucial for all kids, but especially for those who have diabetes, to maintain good dental health. By encouraging a balanced diet, routine dental cleanings, daily brushing and flossing, and blood sugar control, parents can assist their children's dental health. and routine dental exams. People with high blood sugar levels are more likely to develop gum disease and tooth decay. Parents of children with diabetes can make sure their children have good dental health for the rest of their life by collaborating with their child's medical team.