Can What You Drink Cause Gum Swelling?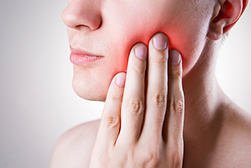 The gums are made from firm-pink tissues covering the jawbone and are very important to our oral hygiene. This tissue is fibrous, thick, and packed with blood vessels. If your gums swell, they will bulge out. Usually, swelling in the gums begins where the tooth and the gum meet. Sometimes, the gum can swell so much to the extent of covering a part of the tooth and are red in color.

Gingival swelling, another name used to refer to swollen gums, often leaves the gums feeling irritated, painful, and sensitive. The gums may also bleed more easily when you attempt to floss or brush your teeth. Nevertheless, can some drinks contribute to gum swelling?


Some Drinks That Cause Gum Swelling

It should come as no surprise that soda will usually top the list of beverages that are bad for your teeth and gums. Soda contains high doses of sugar and acid, which are all bad for your collective oral hygiene. The acidic nature of soda breaks down the tooth enamel allowing the growth of bacteria and the consequential decay of the teeth and gums. Caffeinated sodas are not an exception as they cause dry mouth.

You may think that sports drinks are much healthier than soda but when it comes down to oral hygiene, they belong in the same boat. The sugar and acid content of sports drinks weaken the tooth enamel. Various types of alcohol are both sugary and acidic. Furthermore, they contribute to a dry mouth, which reduces the flow of saliva, which is the body's natural gum and teeth protector. With a dry mouth, you have a high chance of suffering from tooth decay, gum disease, and plaque buildup. Keep from consuming very acidic fruit juices too such as cranberry, tomato, and lemon.


Preventing Gum Swelling

Brushing your teeth does not guarantee that you will never succumb to gum swelling. Much more care needs to be taken to ensure the conditions in your mouth are perfect for your gums, teeth, and tongue to flourish. Always brush your teeth after drinking sweet beverages or rinse your mouth thoroughly with water immediately. In addition, make sure to book an appointment with us today to check up on the general health of your teeth and gums.