Is tooth extraction painful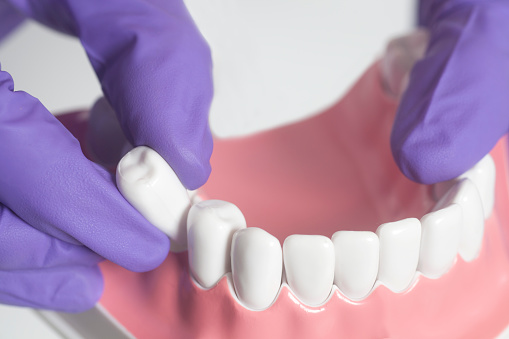 It gets to a time when we need to extract a tooth this can be because it is impacted or it is damaged in a way it can only be solved by extraction. Tooth extraction is not painful at all, this is because the dentist uses sedation methods and anesthesia to keep you relaxed. Do not fear going to the dentist for the procedure will be safe and it will not be painful.


Closing the gap

After extraction, the dentist needs to close the gap where the tooth was. The area is stitched up if several teeth were removed or if the place was impacted. A gauze is placed on top of the area and the dentist will ask you to bite the place so that there is less bleeding. It is important not to remove the gauze until the dentist specifies it in order to help the healing process.


Caring for the extracted area

Recovery processes may take up to three days, a clot forms on the site and if you do some things like smoking, spitting, and rinsing vigorously it will dislodge the clot and delay the healing process and this can be painful. If you are having pain, the dentist might give you an over-the-counter pain reliever or suggest a lighter pain reliever to help. The pain will subside after about 24 hours if you are having pain.

Ensure that you stick to foods like yogurt and soups after this procedure. Brush and floss but avoid the extraction area until it is healed completely. Tooth extractions are therefore not painful and so do not fear going to the dentist to have the tooth extracted. Our dental team is ready to offer you a great service by extracting the teeth that are causing you sleepless nights.