Are All Sugars Bad for Your Teeth?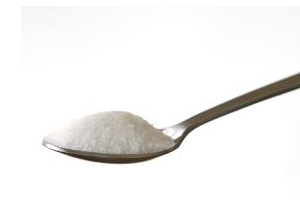 You may already know that sugar is not good for your teeth. The worst thing for your teeth is sweets that have been added. Don't be deceived into believing that certain "natural" sugars are okay to eat; all sweets cause tooth damage.


All Sugars Are Bad for Your Teeth

The germs in your mouth are fed by sugar. These bacteria then release acid, which harms your teeth. Additionally, they proliferate and create more bacteria, which increases acid creation. Lastly, they generate a sticky coating that aids in sticking to your teeth.


Why added sugars are considered the worst?

However, it's crucial to understand that meals with added sugars are worse for your teeth than those with natural sugars such as fruit and milk. Furthermore, adding sugar can raise the amount of sugar in meals, which increases the likelihood that harmful oral bacteria will eat it.

The sugars in natural meals are balanced by liquids that aid in washing the sugars away, proteins that provide food for other types of bacteria, and fiber that compels humans to chew, stimulating the creation of saliva that kills bacteria and washes the sugars away.

Added sugars frequently result in a stickier coating around teeth. For instance, caramel is a fantastic food source for bacteria because the sugar transforms into a polymer that sticks to your teeth.


Natural Sugars

Occasionally natural sugars are considered far superior to other sugars. These sugars such as nectar, maple syrup, or honey are considered safer. Also, high fructose corn syrups are more preferred than sugar.

Remember that maple syrup and agave nectar are liquid forms of concentrated sugar. Every one of them has been treated, even honey.

In conclusion, reduce the sugar intake and significantly added sugars to avoid cavities. Always remember to brush and floss. Also, routine dental checkups are necessary for a healthy dental life.