Could Stress Be The Cause Of The TMJ Disorder You Have?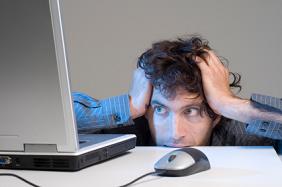 Just like bruxism, stress can lead to clenching, which in turn, contributes to discomfort or pain in the jaw joint. It can be difficult to diagnose TMJ since there is no standardized form of test. Many things can mimic TMJ discomfort, including sinus problems, toothaches, or even earaches.


TMJ Disorder Symptoms

Some symptoms are more telling, for instance, pain in and around your ear, tenderness of the jaw or the associated muscles, and headaches. Again neck aches, jaw pain, or soreness mostly occurring in the morning hours or late afternoon are also a symptom. When you have TMD, you may experience pain when chewing, yawning, or biting. Aching facial pain is also a symptom. Your jaw may even lock, making it difficult to close and open the mouth.


How TMD affects your Teeth and Gums

The temporomandibular joint disorder tends to damage teeth and even throw off their alignment. You may have tooth pain, bite misalignment, or weakness of the teeth. Moreover, your teeth may become prone to sensitivity due to the wearing down of the protective layer from the action of grinding. The teeth can also be brittle, which may lead to cracks and chips, risking decay and sensitivity.


Preventing Stress-Induced TMJ

Get to a dental clinic to be diagnosed. A dentist can work alongside a doctor to determine the cause. If it is established that stress is causing TMJ disorder, you should work towards reducing the stress. Exercise your body, take yoga and meditate to alleviate stress. Moreover, try to reduce the stress you exert on your jaw by avoiding chewing gum. Become aware of your daytime grinding and clenching and learn to position the teeth during the day. Use a timer to remind yourself to unclench or relax your jaw.

Our dentist can custom-make oral appliances like nightguards for teeth grinding. The mouthguards prevent the damage caused by grinding and clenching on teeth. Visit us to see how we can address your TMJ and stress to promote your oral health.