How to Care For Your Childs's Teeth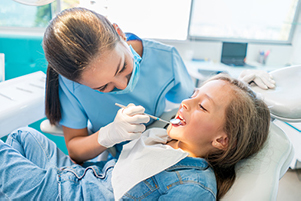 Children's teeth are easily susceptible to infections and may develop diseases rapidly once the condition builds in their teeth. Thus, it is essential to care for their teeth as early as when they are little to build and develop a quality oral hygiene regimen. Below are simple ways of caring for your child's teeth.


Be an Example

Setting an excellent example as a parent by reminding them of the importance of good oral hygiene is essential to the teeth. Explaining the benefits of caring for your teeth and mouth while brushing them together will build a routine in them of caring for their teeth.


Help the Child Brush their Teeth

Brushing teeth for a child can be challenging and tedious. Also, the motor capacity and ability to effectively touch the teeth and reach the deep corners and areas of the mouth attract tartar and plaque development. Thus to care for your child's teeth, help them with their brushing and supervise their days that they are doing it on their own.


Use Special Dental Hygiene Products.

Some products adults use to brush their teeth may cause damage to the enamel of the milk teeth and lead to fluorosis, which is caused by extended exposure of the teeth' enamel to fluoride. However, unique dental hygiene products for children contain the appropriate fluoride and chemical concentrations that may not harm the child's teeth.


Keep Their Mouth Hydrated

Dry mouth and bad breaths in children result from insufficient fluid and water intake, which attracts infections that attack the milk teeth, eventually causing cavities. Thus keep your child hydrated by ensuring that they drink adequate water to keep them hydrated for a long.

For any questions concerning your children's dental health, contact us or pay us a visit to our dental offices.