Hard Facts About Soft Teeth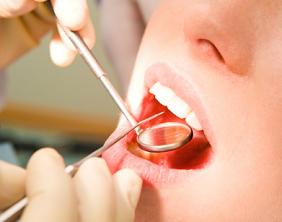 People who have the notion that they have soft teeth are more likely to visit the dentist more often, with issues such as sensitivity, toothaches, and other oral problems. This can be the case even when they have good oral hygiene practices.

Some people claim that as they naturally age, or after they have kids, they experience a decline as far as their dental health is concerned. This happens even when their oral health habits remain relatively the same.

A hard fact about soft teeth is that they do not actually exist. The majority of people who claim to have soft teeth, in reality, have teeth that are more susceptible to daily wear even when their hygiene practices are good.


Causes Of Soft Teeth

Acid reflux can make your teeth vulnerable to cavities especially if their enamel is already damaged. When the acids in your stomach flow back into your mouth, your teeth become exposed to powerful acids that can corrode them. The damage resulting from this is worse than that caused by sugar and fizzy drinks. Other reasons for soft teeth include malnutrition, dental decay, bacteria, and trauma.

In order to know if you have soft teeth, you need to have gone through a period in your life where your teeth were damaged as they were developing. Therefore, your teeth are probably not soft unless your milk teeth were severely affected by bacteria and other infections. However, your teeth may also weaken due to lifestyle choices especially if you expose them to a lot of sugar.

In almost all cases of soft teeth, you may notice that they have brown spots or other features that are not common. If your teeth have a normal appearance and our team of professionals does not highlight unusual findings, then your teeth are likely fine. If you have any doubts, do not hesitate to reach out to us.