What Is Oral Pathology Screening?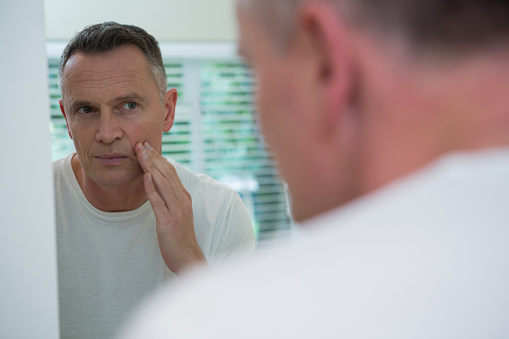 It is common practice for general dentists to provide oral pathology screenings. Dentists look for white or red patches or canker sores on the connective tissues of your mouth during these screening checks. They will then use gloved fingers to explore your neck and oral tissues for any lumps, thickenings, or other anomalies. Dentists may also use dyes or specialized lamps to perform fast diagnostic examinations.

Screening checks performed by dentists may detect early warning signals of various oral disorders. Many do not pose any danger to your mouth or general health since they are harmless. Oral cancer is the deadliest of the illnesses linked with systemic disorders that might harm patients' health.

Your dentist will schedule a biopsy of any suspicious tissue if they find a lump, bump, or unusual thickness. The dentist uses a variety of ways to collect a "sample" of tissue for the dental pathologist to examine. A definitive diagnosis cannot be made without a biopsy being performed in a laboratory. An oral pathologist examines a tissue sample under a microscope and then identifies the cells to determine the nature of the problem.


Oral Pathology Screenings Are Very Important

Oral pathologies are extremely preventable. Patients can only protect themselves from potentially life-threatening health issues by routinely having their oral cavity examined, at which time any abnormalities can be identified and treated accordingly. In most circumstances, patients can obtain therapy and go on to live a healthy life after the intervention if oral disorders are diagnosed early enough.


Get In Touch With Us

As a courtesy to our busy patients, we provide various dental services outside of regular business hours. Don't hesitate to contact us, visit one of our sites, or set up a time to meet with us as soon as possible. Patients of all ages may get our facility's high-quality dental treatment that fits their budgets.